Diabetes is a systemic disease that can have a profound negative effect on the eyes. Diabetes is the third most common cause of blindness after glaucoma and macular degeneration in adults.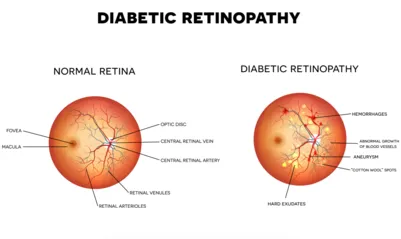 Our Doctors of Optometry are trained to detect early signs of retinal disease associated with diabetes. They work with your family doctors and endocrinologists to ensure good eye health. We recommend yearly examinations for all diabetics. Call now to make your appointment with our doctors today.
All patients with diabetes have dilated retinal examinations with retinal photos. A letter is sent to your family doctor to ensure continuity of care.